BioStar 2 TA Time Attendance License Module
Buy BioStar 2 TA Time Attendance License Module from A2Z Africa Kenya
Features
The most accurate time and attendance system based on biometrics
Prevent buddy punching and anti-spoofing.
Highly reliable with a false acceptance rate (FAR) of less than 0.00001 % (based on fingerprint authentication).
Sensors and algorithms can detect fake fingerprints/faces.
Flexible management of work
·         Set time codes for calculating payrolls, regular worktime, overtime, vacation, leave, and more.
·         Manage full day off, half-day off, leaving work early and outdoor duty schedules.
·         Manage break times and meal times with automatic rules set for deduction.
·         Simple overtime setting.
Easy Management of Work Schedule
·         Manage schedules on a monthly, weekly and daily basis.
·         Provide the individual or user group work schedules.
Settings for Different Shifts
·         Fixed, flexible and floating work settings.
·         Flexible work, shift work, and more.
·         Floating shift for dynamic shift allocation
Individual T&A reports and calendar view
·         Provides seven preset T&A reports.
·         Provides user-configurable time attendance report filters.
·         Supports exporting reports to PDF and CSV.
Easy integration with HR/ERP system
System integration to enable the HR management and T&A management in one system.
Configuration
BioStar 2 TA is based on a combination of elements such as pay codes, shifts, schedules, schedule templates and overtime rules. The time card and report feature can be used to edit or export individual time and attendance records for user's convenience.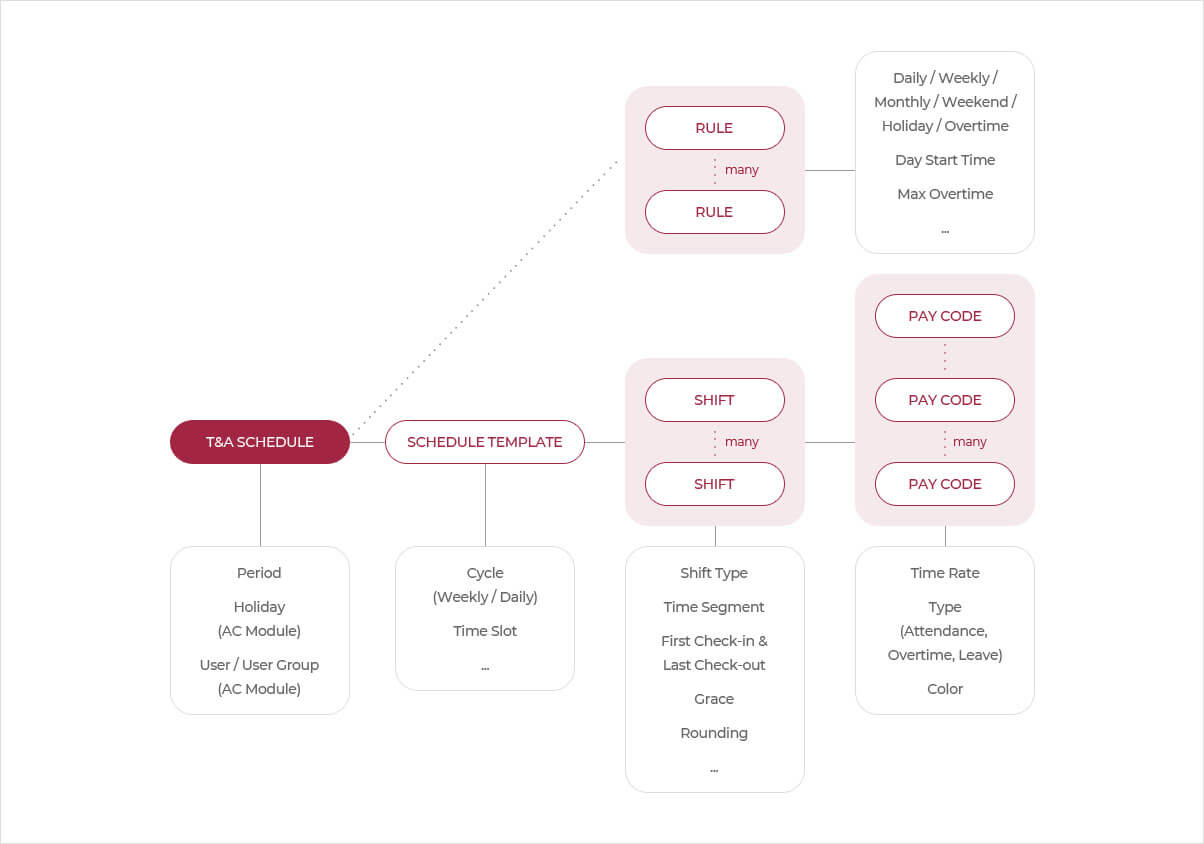 Download