Yeastar S50 S-Series VoIP PBX
Buy Yeastar S50 S-Series VoIP PBX from A2Z Kenya System
Security
Protected from Internet hackers, viruses with built-in firewall, TLS, SRTP, and more.
Performance
Powered by Freescale ARM A9 industrial grade quad-core CPU processors.
Future-proof
Free lifetime software/firmware upgrade assure reliability over the years.
Easy to use
Save time with streamlined installation. Manage PBX on the intuitive web GUI.
Phone provisioning
Automatically provision phones from Yealink, Snom, VTech, and more.
With Yeastar S-Series, all the telephony interfaces are modular and customizable, S50 support 4 onboard module slots to custom FXS, FXO, ISDN BRI, GSM/3G/4G.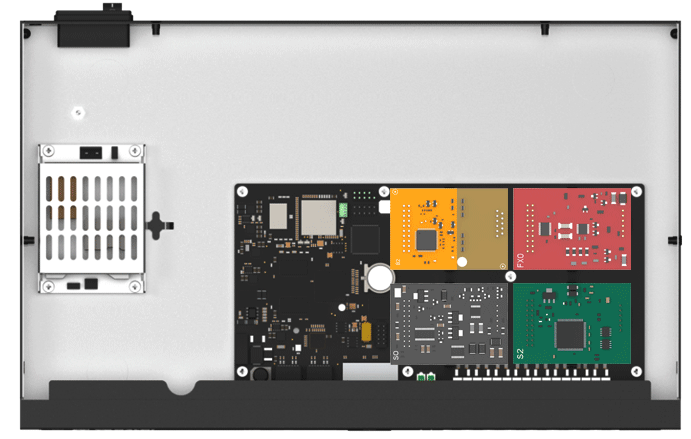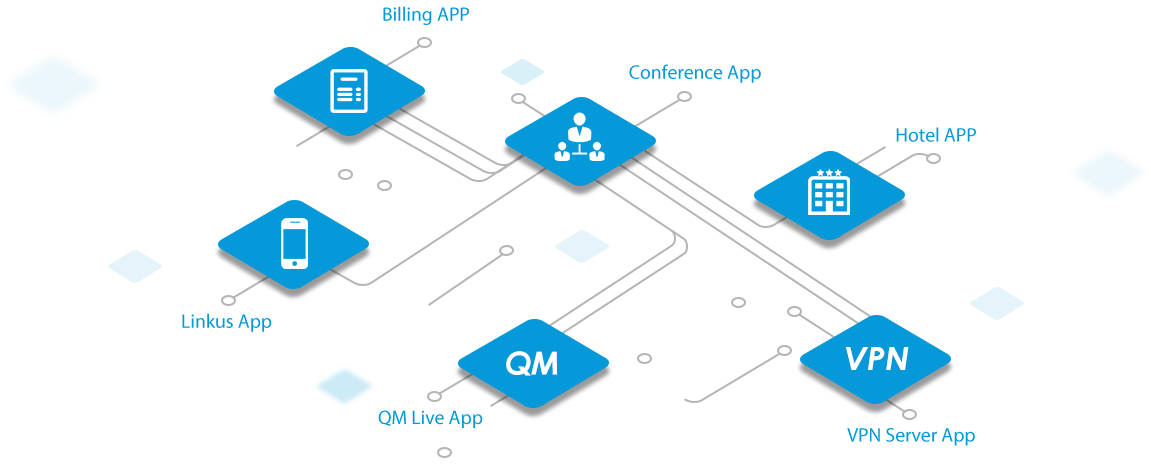 Yeastar S50 VoIP PBX Highlights:
Up to 50 users and 25 concurrent calls

Includes 50 SIP trunks

Add module cards to activate additional ports up to 8 Analog, 8 BRI, and 4 GSM

Includes 5,000 minutes of expandable voicemail storage

Built-in call recording capability

Add on powerful apps including auto provisioning, LDAP, and more

Free lifetime software/firmware upgrades

Connect multiple sites and remote users instantly

No hidden charges or extra licensing fees

Low power consumption at 2.1-18.5W

Automated attendant (IVR)

Email to SMS/SMS to email

Fax to email

Paging/intercom

Mobility extension

Music on hold

SIP forking

Voicemail to email

1U rack mountable
Yeastar S50 – S-Series VoIP PBX
Yeastar S50 VoIP PBX is a compact and full-featured IP-PBX that supports ISDN, PSTN, and GSM connectivity, providing VoIP communications for up to 50 users.
S-Series VoIP PBX – Business Phone System
S-Series VoIP PBX are designed for SME with up to 500 users. It offers scalable modular design to support FXS/FXO/PSTN/BRI/PRI/GSM/3G connectivities.
Yeastar S50 VoIP PBX Phone System
Powered by the latest processor technology, Yeastar's S-Series PBX is a trust worthy telephone system with one of the highest MTBF (Mean Time Between Failures) …
Yeastar S50 VoIP PBX Phone – CTC Kenya
Yeastar S-Series S50 IP Phone System provides flexible telephony interfaces combination while allowing for future scalability with unique modular design.
Yeastar S50 S-Series IP PBX
Yeastar S50 VoIP PBX Highlights: · Up to 50 users and 25 concurrent calls · Includes 50 SIP trunks · Add module cards to activate additional ports up to 8 Analog, …
Yeastar MyPBX S50 8-Port IP PBX (50 Users)
Yeastar S50 is part of the new S-Series of PBX products. It is able to hold up to 50 users, with up to 25 concurrent calls at a time, and 8 ports that can …
Also check>>